Why Stand Here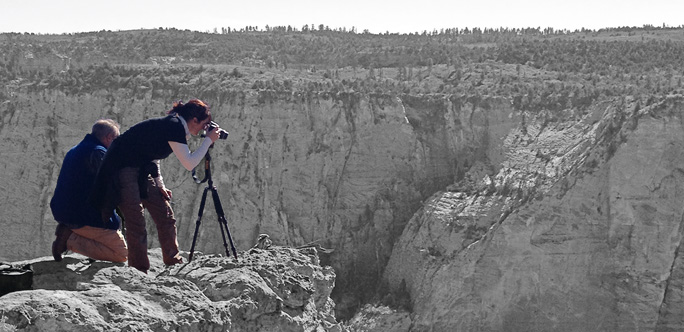 Rodney Lough Jr. has spent a lifetime traveling to the ends of the earth, weathering all types of climates, in order to find the best views of the most beautiful places on the planet. Now he's sharing these special places with the world. Whether you're a photographer, an avid hiker or just want to make your family vacation more special, these are places you need to see.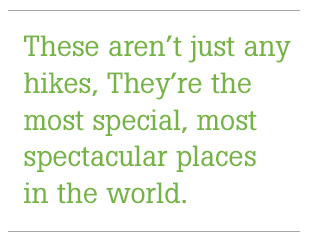 Stand Here Viewpoints are in locations ranging from Acadia to Zion National Parks, a slew of National Forests and even a few places you wouldn't expect, like the heart of the San Francisco Bay Area. These aren't just any hikes within just any parks; they're the most spectacular places in the world.
Stand Here gives you everything you'll need to know to get to each of these locations, from what airport to fly into to detailed GPS-tracked maps showing you just where to hike. We also supply all the information you'll need to make your trip a great one, including the best place to lay your head at night and the perfect places to eat in the morning.
From stunning spots just off the side of the road where you can watch the sun sink down into the ocean to flower-filled meadows deep in the mountainous wilderness, Stand Here will guide you every step of the way.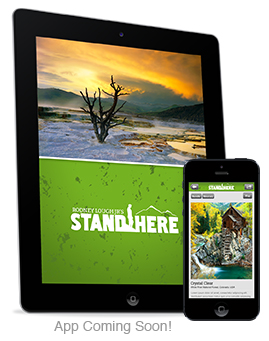 Stand Here is:
Your guide to the most beautiful places on the planet
All the information you'll need to fly, drive and hike to stand exactly where Rodney stood when he took each of his spectacular photos
Detailed maps and hiking instructions to get you there
Real-time GPS tracking to always keep you on the right trail
Tools to help you on your hike, including detailed elevation profiles, weather information and the ability to track your own trails
Free park information ranging from Rodney's favorite restaurants and hotels to visitor center hours to the best campsites
Profile to share your photos, videos and stories from the trail
About Stand Here
Why Stand Here
Who is Rodney Lough Jr
Stand For The Environment